Tim has been working on reinforcing a bad part of the frame and cutting the hole bigger in order to fit a window a/c unit. We did put in some more of the new paneling and I put a couple of the seat cushions in to get a feel for the new look. If you look close, the bottom front of the seat still has the old paneling. All Tim's batteries for his power tools were dead so it was time to quit.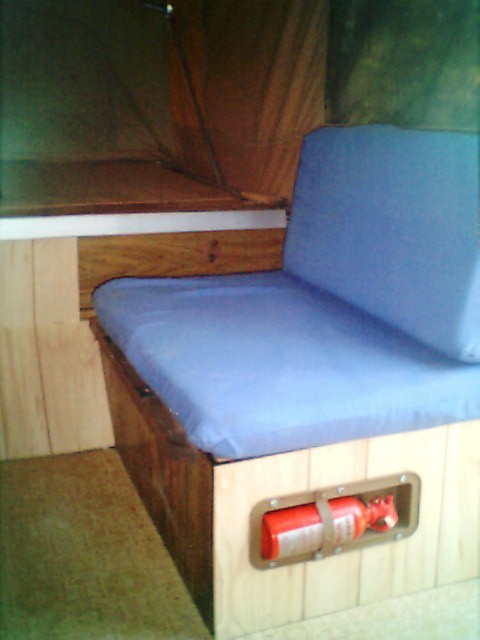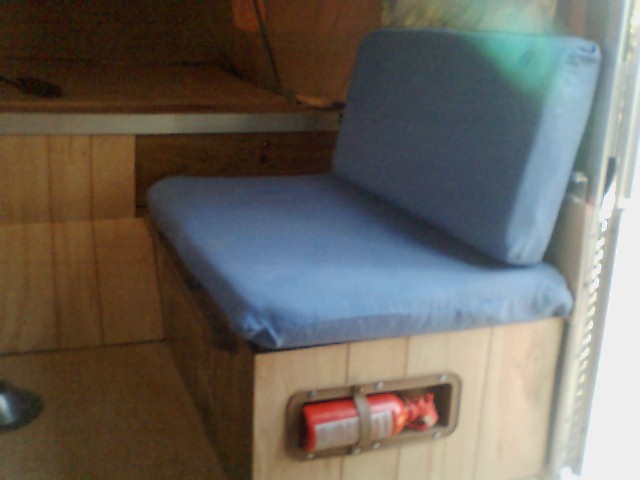 Not an exacting picture, but Tim built an enclosure for our porta-potti. He's going to install some kind of tracking so we can install a curtain enclosure. To the right is where we're going to put the fridge.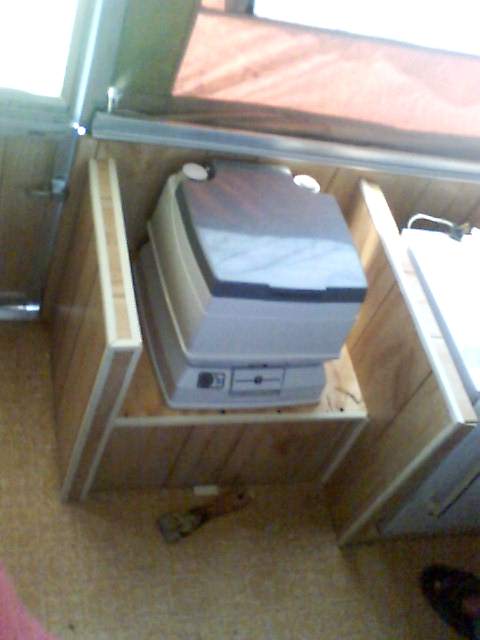 Here's the fridge in it's place.
Tim finished framing under the galley and still has to put up the doors. He sure makes a mess when he works. Just a little more paneling to put up and most of this stuff will be out of here.
Still to do, wiring, new tires/wheels, replace propane tank, finish a/c install, reseal the roof, replace hinges on roof, and I think that's about it.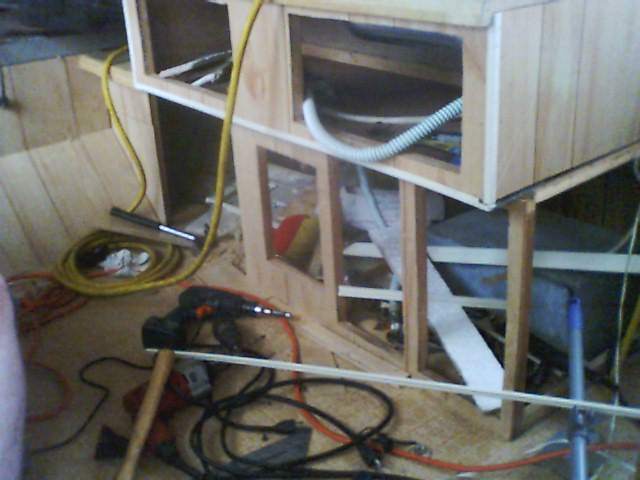 Our old vent was missing the lid so we replaced the whole unit with a new one from Byerly RV in Eureka, MO. When we first bought the camper there was alot of water damage due to the missing vent cover.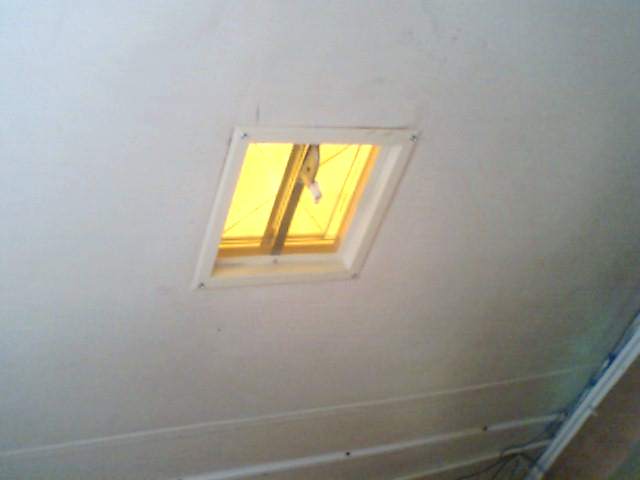 Tim finished framing in the front of the pop-up. I really like the lighter paneling we chose, it's so much brighter than the old dark paneling.