We decided to make a few changes. There is no countertop if we keep the stove and it's not portable to use indoor and out; so we're going to buy a new counterop, put the sink back in and leave the rest open. We have a Coleman Propane Grill/Stove that we can use.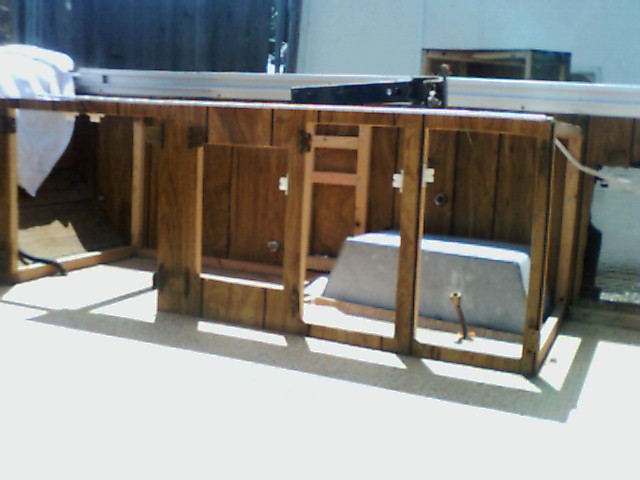 The old decor was ummm.....brown.... brown cushions, brown curtains, brown woodwork.....yep....brown! I had over a bolt of fabric that was perfect, so I decided to re-do all the cushions and curtains in blue.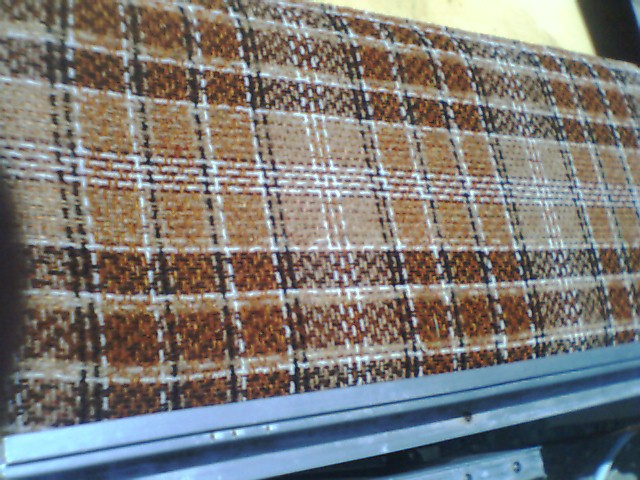 The old fabric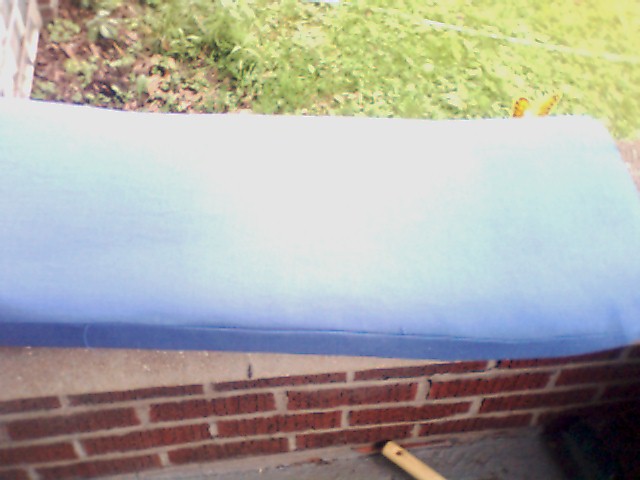 The new fabric
I bought this throw rug on clearance at Target that I think will go great with the new colors.
Tim started working on the upper counter and new countertop. Thanks to a co-worker (thanks again Brenda and Jim) who gave us a new piece of countertop, Tim was able to cut out a new place for the sink. We decided against using the original stove and instead will use our Coleman Stove/Grill. I figure most of the time I will be cooking outdoors and now I will have more countertop area.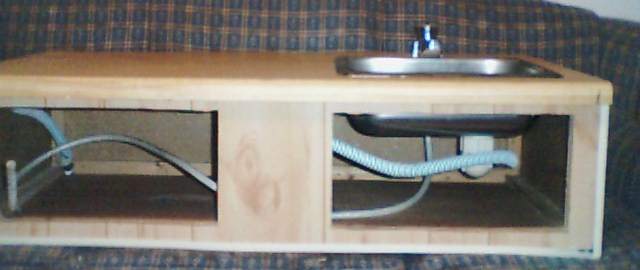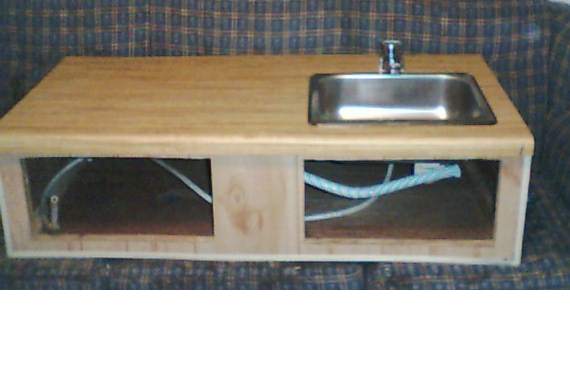 The new paneling in the Pop-up will match this lighter shade.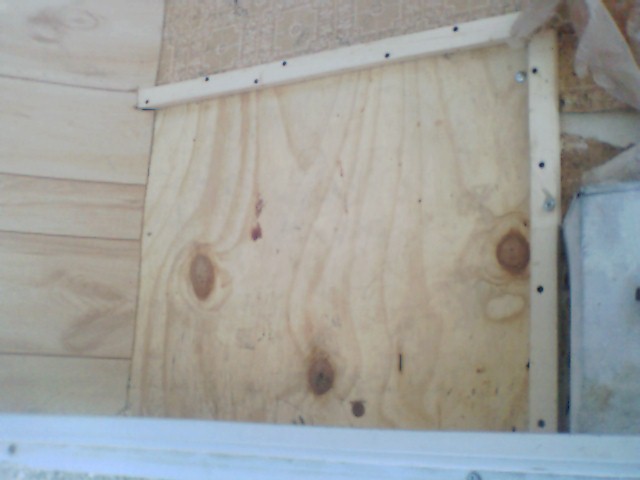 If you remember the ugly hole in the floor on the other page, this is after it was repaired but before the new lineoleum is put down. Below is a pic of some of the new paneling being installed.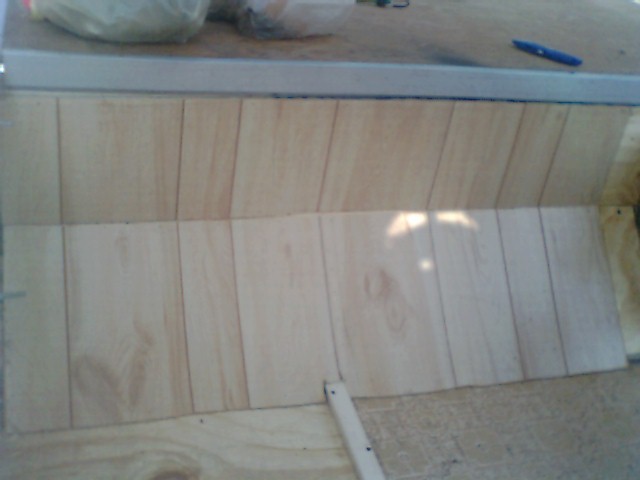 The old on paneling on the right and the new on the opposite. I like the lighter color much better.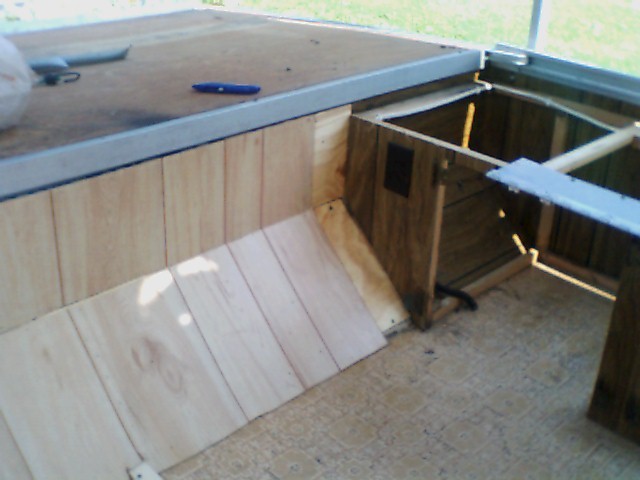 This wall was shot, so Tim ripped out the rotted wood and replaced it. I can't wait for the paneling to go on!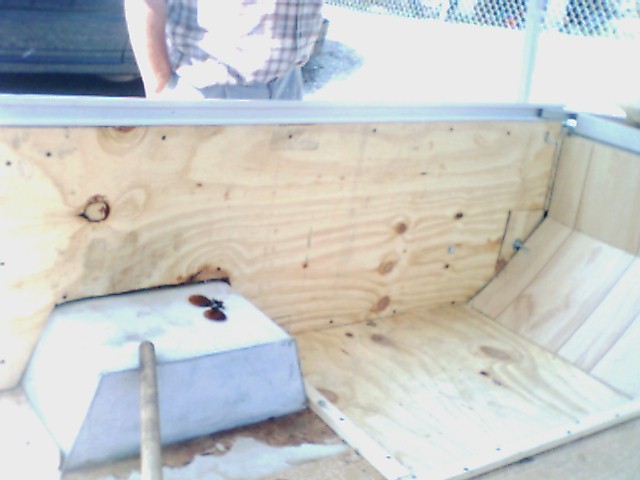 Ok, maybe not a big deal but Tim figured out a way to make new brackets? (not sure what the are called) for the sides.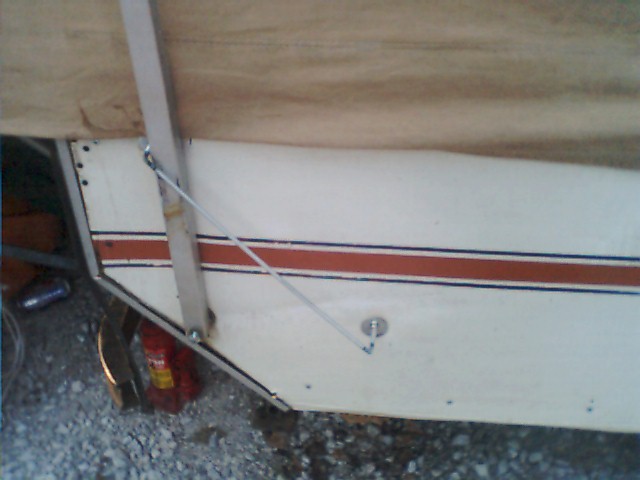 Trying out the canvas.....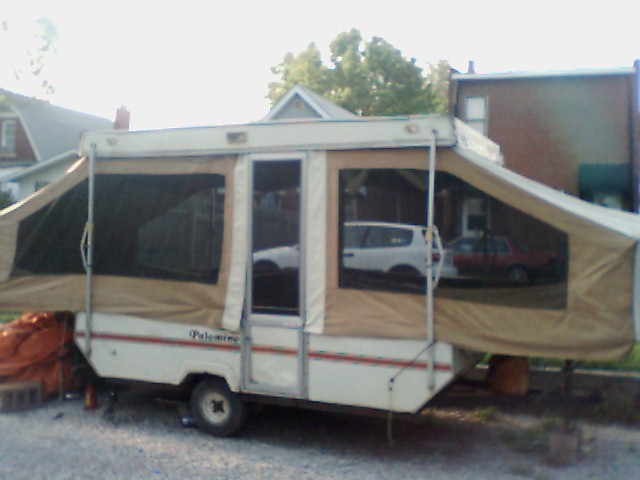 Ok, I'm not sure why he installed the new sink in the pop-up before he replaced the paneling on the bottom.....but he did.....Now if I can get him to do the bottom!